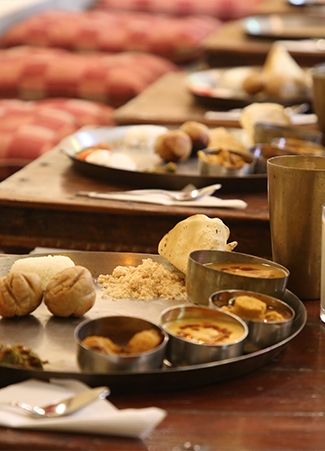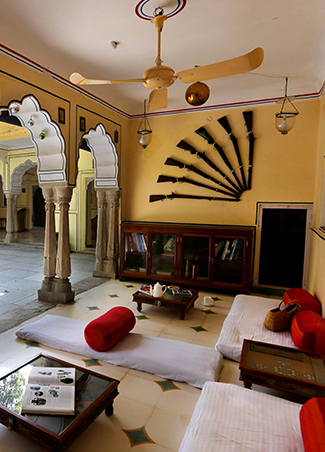 JAIPURA GARH
A HERITAGE FAMILY HOLIDAY EXPERIENCE
A private 200 year old heritage property where one is awakened by the calls of the resident peacocks, where one can saunter amongst the lush green lawns and soak in the winter sun, where the crisp morning air can rejuvenate the most tired souls, where one can watch the sunset from the ramparts over chai or a drink of their choice, where one can see farming fields as far as eye can see and, where one can enjoy the night sky generously woven with stars...
About Us
A HERITAGE STAY
Our Guestrooms
Our six bedrooms are each of a different size and reflect a thoughtful harmony of Rajasthan inspired motifs, elegant restored antique furniture and an ensuite modern bathroom. Please note: Our room tariff vary during the weekends, festive season and New Year until notice.
Heritage
250 sq.feet Imperial Triple Bedded AC Suite is situated in first floor overlooking the Main Outer courtyard & village views...

150 sq.feet Royal AC Room in ground floor flanked by a verandah & open onto the huge inner courtyard...

202 sq.feet Imperial AC Suite in ground floor flanked by a large verandah & opens into the huge inner courtyard.

150 sq.feet Royal AC Room in ground floor flanked by a verandah & opens onto the huge inner courtyard.

120 sq.feet Non AC Noble room in ground floor & opens into the huge inner courtyard.
THE LAND OF KINGS
EXPLORE RAJASTHAN
Escape the cacophony of the city while staying at Jaipura Garh and explore the nearby popular sites of Rajasthan
Destination
Our Visitor Stories
Testimonials
Testimonials
The ambiance is very relaxing and we especially enjoyed that the children had free space to play. The food was also excellent. Apart from some minor shortages, there has been quite a bit of an effort to maintain the whole ambiance and to make the guest feel homely. All in all, I would say a very nice place to stay and relax, to just do something different than one would do like staying in a typical hotel. Excellent stay for families I would say!!
The heritage & simplicity of this private fort is preserved and yet the stay is luxurious and you start unwinding.....I have visited twice during the winters and the experience for the whole family has been that of enjoyment and relaxation... The ambiance is historic and well preserved by the owner, Mr. Amit Gupta... The staff is amicable and helpful. Be prepared to put on a few kilos bcos they prepare amazing vegetarian cuisine which is served with a lot of love... All in all the experience is etched forever in my mind and would highly recommend my family and friends to visit
Amazing experience ! Beautiful place, great staff service, peace place. We had a great tune with the entire Jaipura Garh family. Special thanks to Babu & all staff members for their hospitality & prompt service.
An amazing experience will want to repeat it, a home away from home. Hats off Amit, you have done a wonderful job with the place.
Awards
Best Heritage Home
by VFS Global Times Travel Award 2018
Our Vision
Responsible Tourism
We, at Jaipura Garh are very passionate at preserving items of intrinsic value to our heritage and so also, Nature. Various steps to promote responsible tourism have been undertaken at Jaipura like…..
Haritage
Responsible Tourism
Nature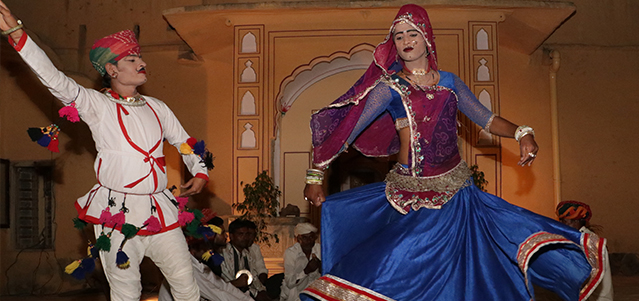 Responsible Tourism
Culture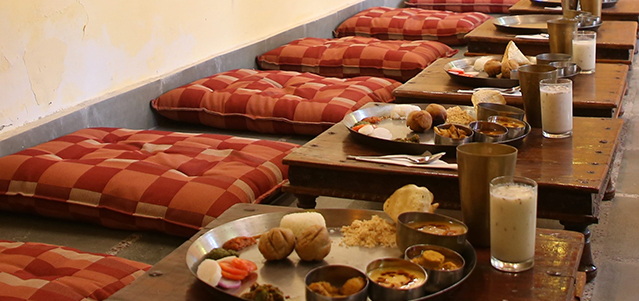 Responsible Tourism
Flavor